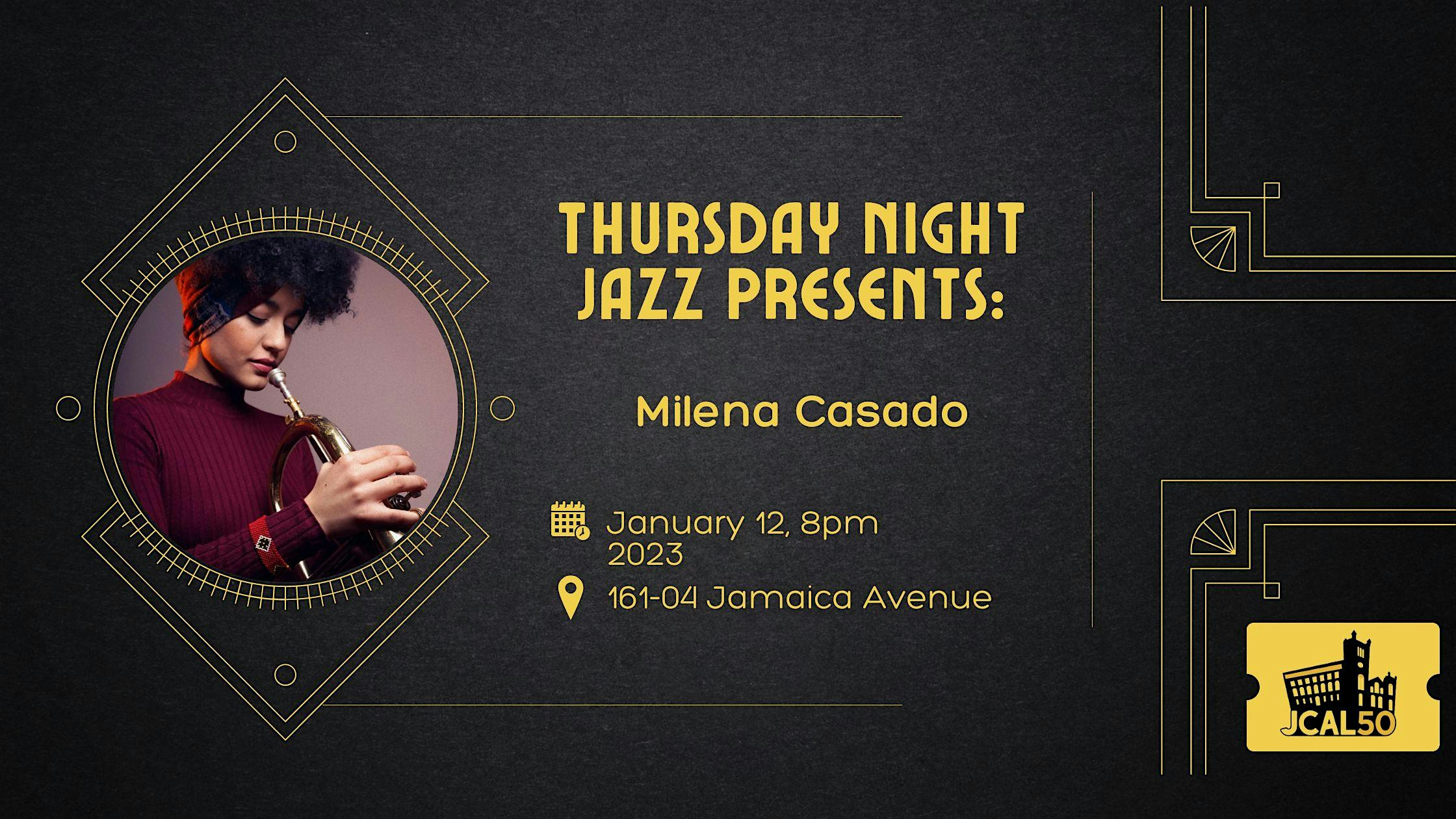 Thursday Night Jazz Presents: Milena Casado
January 12, 2023 - 8:00 PM
Jamaica Center for Arts and Learning (JCAL)
DATE
January 12, 2023 - 8:00 PM
LOCATION
Jamaica Center for Arts and Learning (JCAL)
Free live Jazz music, featuring the acclaimed Milena Casado!
Milena Casado is a composer, flugelhorn and trumpet player from Spain, whose sound and creativity have led her to perform with acclaimed international artists.
During the course of her career, Milena has performed and recorded alongside renowned artists at venues and festivals such as The Village Vanguard, The Blue Note NYC, Monterey Jazz Festival, Washington DC Jazz Festival, Toronto Jazz Festival and Marciac Jazz Festival. She is currently composing her original music, and sharing it in different settings, which include trio, quartet, sextet and nonet.