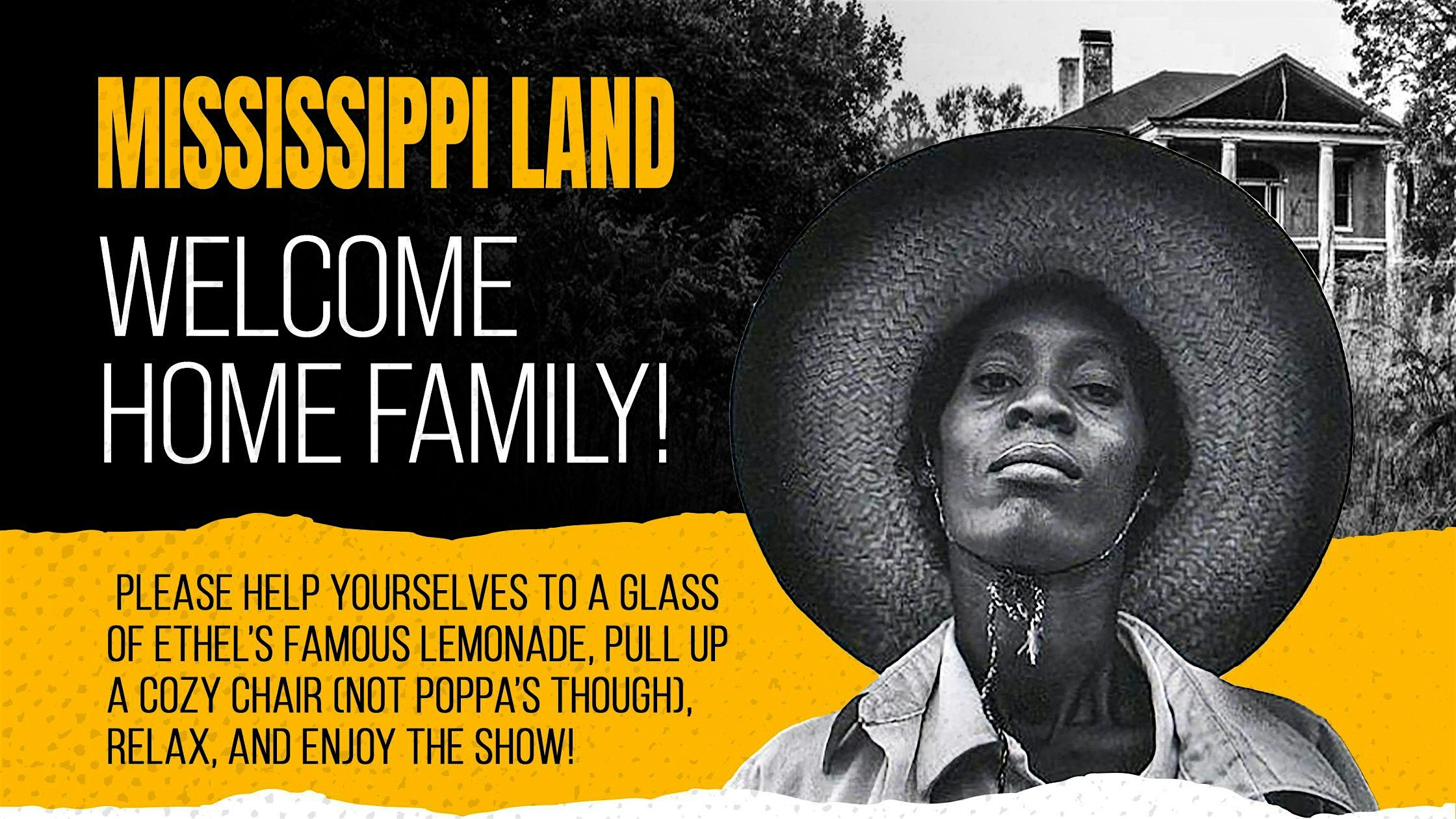 Mississippi Land
January 28, 2023 - 6:30 PM
Jamaica Performing Arts Center
DATE
January 28, 2023 - 6:30 PM
LOCATION
Jamaica Performing Arts Center
A riveting and thought provoking American dramedy about the secrets we keep and the lies we bury. Producers Leon Robinson and Dave Huie.
Opening Reception - 6:30pm
Showtime - 7:30pm
About the play: In Greenville Mississippi after the civil war, the willims, a family of sharecroppers managed to acquire the land their ancestors once lived and worked as slaves. The year is 1945 and the matriarch of the family Ethel-May Is determined to keep the tradition of land ownership and family legacy alive. After the recent death of her eldest daughter Ruth, Ethel is forced to consider her estranged eldest son as the beneficiary of the family land. Bobby has recently returned to Mississippi with his wife Charlotte (a Caucasian woman) and is determined to claim his legal share.