Our Roots
Fulton Art Fair
Online Gallery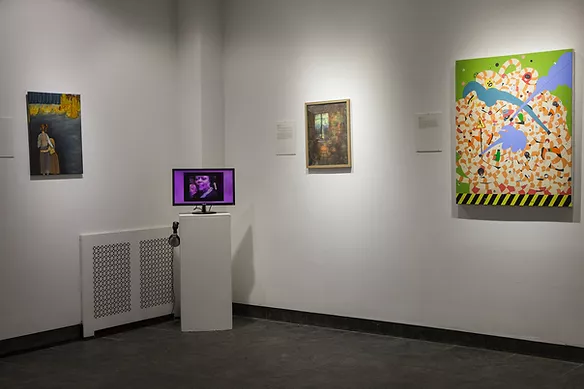 ​​​​​​​Installation view. Photo by Zaid Islam.
Exhibition Dates
September 7 - October 23 @ JCAL Miller Gallery
(161-04 Jamaica Ave)

Gallery Hours
Monday-Friday 10am-6pm, by appointment only - email cffrench@jcal.org
Select Saturdays, 12-3pm, by appointment only - RSVP October 2
October 23

Public Programs
September 7 - October 23: Artist Introduction & Workshop / Creation Station with Valerie Williams (ongoing)
@ JCAL, Youtube, and Online Gallery
September 25, 2-5pm: Opening Reception (invitation only) @ JCAL
October 16, 2-3:30pm: Artist Talk (virtual event)
@ Youtube livestream - RSVP
October 23, 12-2pm: Printing Demonstration with Valerie Williams @ JCAL - RSVP
Curatorial Statement: "We are living in a country that was built by immigrants whose roots reach all over the world. The focus of this exhibit is to celebrate what our ancestors have brought to this country and the people who were here before the Europeans came to this land. The roots of the artists participating in this exhibit reach out to Native America, Africa, with stops in the Caribbean, Southern United States. The artists have chosen to create images that reflect historical events that have added to the American Dream. Others have chosen to express family connections. This exhibit was inspired to combat the rising storm of separatism and division. Our roots are diversified but we are all part of the American Tree and a tree with strong roots can survive any storm."

Artists: Pamella Allan, Beryl Benbow, Charnae Betton, Glori B, Francks F. Deceus, Myrah Brown Green, Melvin Isaac, Julia Justo, Scharalet Kee, Donna Mason, Otto Neals, Aleathea Sapp-Jimenez, Margaret Rose Vendryes, Larry Weekes, Valerie Williams and Ken Wright.

Fulton Art Fair is a not-for-profit art organization and Brooklyn's oldest Black visual arts organization, started in 1958. It also holds the distinction of being one of the longest continuing Black arts groups in the U.S. Fulton Art Fair was founded by local businesswoman Shirley Hawkins. Its inaugural co-chairs were legendary artists Jacob Lawrence and Ernest Crichlow. Fulton Art Fair has evolved from its original yearly "On the Fence" to an organization that has events year-round.

Our Roots is presented by Fulton Art Fair in partnership with Jamaica Center for Arts & Learning. This exhibition is made possible, in part, with public funds from the New York City Department of Cultural Affairs. It is part of JCAL's two-year pilot project, Building Equity for BIIPOC (Black, Immigrant, Indigenous, People of Color) Artists, funded by New York Community Trust.




Artist Introduction & Workshop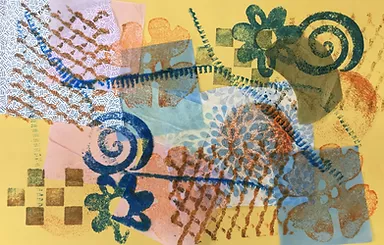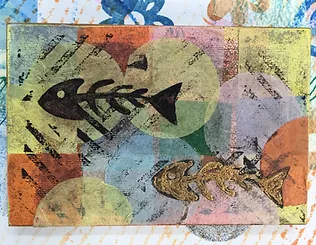 Check out our new hybrid (online and in-person) workshop with painter and printmaker Valerie Williams for a hands-on introduction to the exhibition!

In this video, Williams speaks about her artwork in the show and demonstrates simple printmaking techniques with step-by-step instructions using everyday materials. The workshop is also viewable at JCAL along with an artmaking table ("Creation Station") as part of the exhibition. You can also follow along with the video from home. For children 8+ and learners of all ages. ​ ​ Questions to get you started...
​​​​​​​
How would you depict your family roots? Is there an artwork in the exhibition you would like to respond to? Does the artist's demonstration inspire you to create something new?
To share your creation with the JCAL community, take a picture and share it on social media, tagging @JamaicaCenterforArtsLearning (Facebook) or @jamaicaartscenter (Instagram). You can also fill out a Google form to both submit your artwork and give your feedback on this activity. ​ Bottom images: Print samples by Valerie Williams