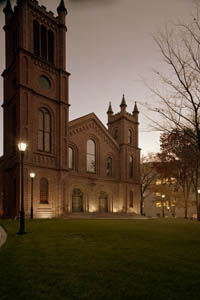 Located at 153rd Street and Jamaica Avenue, is the Jamaica Performing Arts Center (JPAC), our premier mid-size, multi-purpose performance venue. Housed in a completely renovated 1858 landmark building, the former First Reformed Dutch Church of Jamaica, JPAC, features a 400-seat multi-purpose performance space that will offer theater productions, music concerts, film festivals, dance performances and arts education.
This venue is available for productions, special events, seminars, rehearsals and meetings.
Learn more about JPAC.